Solar Hot Water Systems in Sutherland Shire
With the latest available technology, solar hot water systems are efficient, practical and cost effective solutions of supplying hot water to your Sydney home or business.
We licensed hot water services, repair and installation specialists have considerable experience working with solar hot water systems and can advise you on the best solution for your property as well as completing the solar hot water system repairs and installation service efficiently and at a fair price, we can also help you claim your rebate from the State and Federal Government.
Click here for your State Rebate Forms
Click here for your Federal Rebate Forms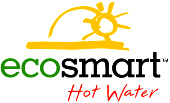 Contact Us about Solar Hot Water Systems Installation needs
For an obligation free quote of your solar hot water service installation for your Sydney home or business, please contact us today.
We (master plumbers) specialise in providing our expert gas fitter and plumbing services, solar hot water system repair & installation services in Sutherland Shire, Miranda, Gymea Bay, Caringbah, Sylvania, Menai, Cronulla, Taren Point and Sans Souci as well as the greater Sydney area.
Call us on 0418 862 848 or send us an online enquiry about solar hot water system repairs and installation needs.
S.J. Wilson Plumbing Pty Ltd. are licensed gas fitters and LPG Gas fitters – License #35630c